What is
P3 Multisolutions?
P3 Multisolutions laid its foundation in the year 2013, and since then, it is continuously growing as the foremost website development and designing company and keep on rolling with web service development, mobile Apps, digital marketing, consultant, re-engineering and other customized digital service packages.
We have a world-class team of qualified professionals who work efficiently, thus assuring about every step of the way. With more than five hundreds of clienteles, the company has now set a benchmark for building practical, actionable, marketing transformation solutions.
To attain the highest level of efficiency, integrity and trustworthiness.we have served the world-class service in past 5 years & made an infectious smiling face and targeted for many more.We consider our statement of purpose a pledge to our clients.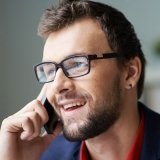 JACK BEAR
Marketing Manager
I was late to being to touch with P3 Multisolutions but happy to have mindful Digital marketing services at affordable prices.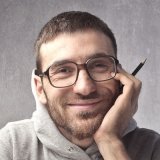 MARCUS FIELDS
Marketing Manager
Really thankful to P3 Multisolutions team. They help to transform my business idea into online business opportunity.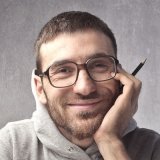 MARCUS FIELDS
Marketing Manager
After making contractual web design and digital marketing complete package. Now! I found P3 Multisolutions insanely amazing. Thanks to P3 Team.
Our digital marketing services are including one of elite strategy to manage your online reputation whether it is concerning about online reviews, ratings, clients' feedbacks on your products and services. We create greater engagement, differentiation, and loyalty for a customer's complete experience.
Our team has grown from two to over 15 people, as our agency has expanded and developed over the years. We are based in
New York, USA and our team come from all over the world.