3 strategies that will put your social media branding on steroids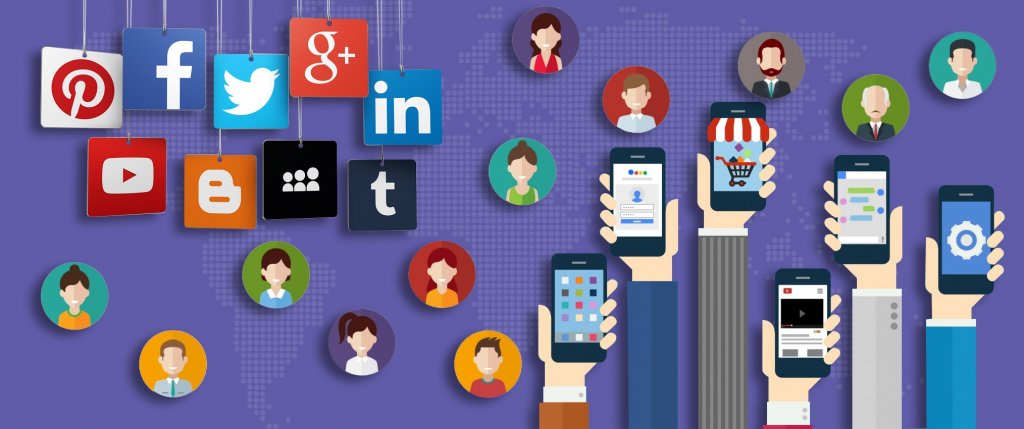 We all know that social media is the big platform for all of us! To promote business, To generate leads, To brand awareness and to make an online presence worldwide. Social media is the fastest growing platform in the world which proves that it is also helpful for growing business continuously.
Your purpose of using social media will show the results, only when you structure some healthy social media strategies for your business branding.
Now the questions are, Are you satisfied with your reach on Social media platforms? Struggling for increasing followers? Known as a brand on these platforms?
No…???
Okay, then let us tell you 3 hands-on strategies that will put your social media branding on another level and will make you the master in your industry.
Video content is exploding on social media
Video content is the most attractive way to announce your business service or product offers in front of the audience on social media platforms. Promoting the business using the video content, now known as the most absorbable content marketing strategy for social media. If we check the stats of the social media brand video promotion content, then it has increased 99% on YouTube channels and 80% on Facebook between 2017 to 2018. The twitter also got the stats that the video tweets get the 6X more responses than the photo content. The stats of blend of social media and video content making the footprints in the promotion industry.
"I see a video as a megatrend," said by Facebook CEO Mark Zuckerberg, in February 2017.
All the brands used the social media platforms are agreed with the point that video content gave them a drastic change and help them to grow faster on the platforms like Facebook Twitter LinkedIn Snapchat Instagram and YouTube.
If you want to grow on social media platforms faster as brands growing have some power tips here for using the video content:
a) Take care about the Video Graphics: The statistics of video views shows that most of the videos mainly on Facebook and Twitter have seen without the voice, which means engagement depends on the graphics of the video. So, make sure about the graphics quality of the video before uploading it on social media.
b) Remember about the Call to Action: In your video content make sure you inserted the call to action for converting the viewers into leads. Give them some interesting deals, so they can take actions after watching the video.
c) Be more Creative and Explain more in Short Time: In the video, you have less time to show, what you want to say, so you have to be more creative and innovative to say more in less time. Think different and rule the market with your videos.
The statistics of the video marketing make sense, so make a bold move for your business use video content now!
Run Social Media Ad campaigns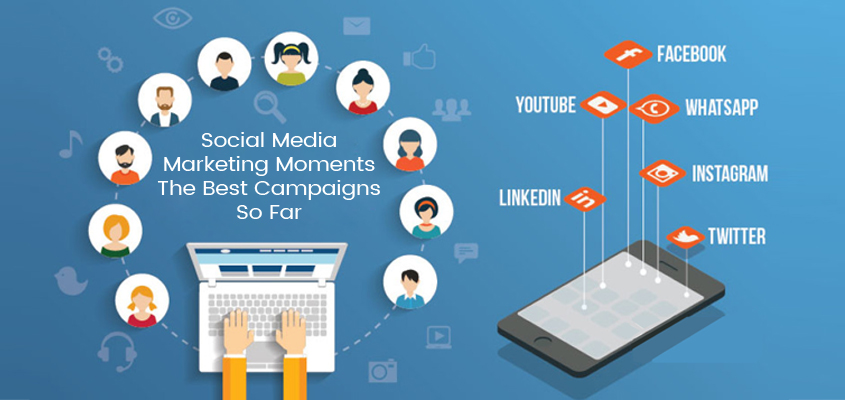 Social media marketing shifts its gear of promotion and becomes the most faster-growing business online promotion platform. The platform like Facebook, Twitter, LinkedIn give the insights of the visitor's data to know your audience interest. The social media ad campaigns reduce the cost of the marketing, because it doesn't require any other monetary resources and also doesn't require extra efforts. You just need to follow the steps according to the platforms requirement, for making an advertising social media campaign for promoting your business.
The more benefits of running social media ad campaigns are:
a) Search Engine Ranking Increases: The campaigns run on social media make your good image on search engines and improve your website's ranking.
b) Improves The Conversion Rates: The ad campaigns of social media influence the audiences to take actions and improve your conversion rates.
c) Improves The Brand Loyalty and Recognition: The good visibility on social media platform help you to improve your audiences loyalty on your brand and also they recognize your business by name. Which means you gain good brand loyalty and recognition.
These are some benefits of running the advertising campaigns on social media platforms.
Set the social media marketing small goals to face the biggest challenges
Before executing the social media marketing strategies, you need to know what you expect from your efforts. Suppose you are making your favorite dish and the guest comes all of sudden, your preparation is zero to serve them, the social media marketing is also the same. The best solution is to be prepared to face the small challenges too.
Set some smart goals for your social media marketing efforts and follow the strategy which helps you to achieve your goals faster. Try to reach the small goals instead of setting the milestone of goals. First, you complete the old goals, then you can make new ones, which will take you the long way with this strategy.
Don't forget to make brief documentation of your social media strategy before executing your plan, so that you go correct and don't forget any step to do. Before making any strategy, better to do research about your audience interest and perform the activities, your audiences expecting from you.
All you need to take a step back to evaluate your brand story and the real stat of your brand on social media platforms. Know what your audience think about your services or products, take their review about your business and do surveys.
Wrapping up
Social media will help you to represent your business innovation to gain more potential leads and above mentioned 3 social media strategies will help you to gain that business standard faster.
So, why not to start your business branding from today by connecting with the P3 Multisolutions now! We offer exclusive solutions to your social media platforms. Our social media expert's team knows how to strategize for social media platforms and how to maintain a good reputation of your business on these platforms to grow your brand recognition.
The P3 Multisolutions expert's team manage all your social media platforms and connects you with your audience, and they keep consistency in posting and manage your online reputation too.
Stay tuned with P3 Multisolutions and connect with us for grabbing the exclusive deals now!