8 Reasons Your Business Should Partner with Trusted Digital Marketing Company
Technology has evolved like anything in recent times. People are making use of smartphones, tablets and different other gadgets to get even the tiniest stuff. In this era, everything is going towards digital from physical. No matter how great your products or services are, if people are not aware of it, your business will definitely fail.
You need digital marketing to spread awareness and one of the greatest challenges which many organizations struggle with is drawing a robust digital marketing plan. Working with a trusted digital marketing company who can build a powerful strategy, and execute it on your behalf can make things easier.
You cannot take digital marketing for granted else it will hamper your business and brand. Digital marketing is a strong weapon that promotes your services and products on the internet, creates your presence on the search engines and on social media websites. You need to partner with an established, reputed and trusted digital marketing company for end number of reasons. Here we will discuss the 8 most important reasons.
You Get Experts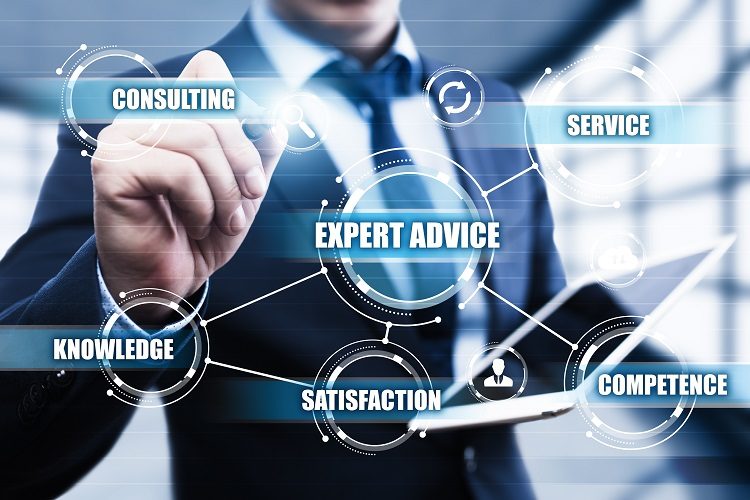 A trusted digital marketing agency has the expertise and knowledge of different digital marketing channels. As users seek information on different platforms using various devices, an agency has the knowledge of how it works. They have a proven track record when it comes to generating leads or driving sales digitally. A trusted agency will also have expertise in email marketing campaigns, PPC or Pay Per Click campaigns, social strategies, SEO, SMO and a lot more things which can help your company build a strong online presence online. Thus, you get to work with experts.
You Get Those Buyers or Leads Who are Interested in Your Business
A trusted digital marketing agency knows how to filter out the target audience who are interested to buy your products. They make use of different strategies to attract these users to your products. A trusted digital marketing company will first understand your goals and analyze your business. It is not necessary that every strategy will work for your business. The agency will work closely with your business to find out what strategy will work the best for your business to attract those who are looking for your products and services.
Data-Driven Approach
A trusted digital marketing agency make use of measurements, analytics, and data that are essential components of successful marketing campaigns. These components improve your decision-making process and it also helps to track the success rate of your business in the market. It also helps in analyzing the efficacy of every campaign that you have decided to implement. The agency will use the analytics carefully and smartly to drive better conversion rates.
They Use Strong and Meaningful Content that Drive Sales
Today, good content is flowing everywhere. Google penalizes websites that showcase plagiarized content. It also ignores content that is not unique or effective. A trusted digital marketing agency understand the changes in the Google Algorithms and have expertise in the content area as well. They know how to create a relevant content strategy that can attract, convert and retain your consumers. The agency has the desired experience and knowledge to tell the story of your organization in an appealing way that gives you an edge over your competitors. They know where the content has to vary, what needs to be highlighted and what has to be dealt smartly with words that can make a difference to your business.
No Stale Strategies
A trusted digital marketing agency will keep themselves updated with new trends and industry changes. They don't believe in using stale or obsolete strategies which do not work. As digital marketing keeps evolving and advancing, it is necessary to abide by these changes and a trusted agency will never fail to do so. They master new channels of approach, theories, algorithms, innovations to ensure their clients get the best results. Thus, you can rest assured that your business is in safe hands.
Ongoing Lead Generation
No matter how strong your customer base is, a trusted digital marketing agency strive to get new customers. They will get new leads and convert them. They will also take steps to retain old customers and find ways to win their loyalty towards your company. You can expect your customer base to grow every day with a trusted digital marketing company.
Systematic Approach and Share Timely Work Report
A trusted agency works in an organized way. They will set targets and explain what they will deliver you. They will give you daily, weekly and monthly report about the steps they have taken to improve your digital presence. Being systematic and consistent is crucial for successful implementation of digital marketing strategy else you will never get results. A trusted agency will always achieve this with no setbacks.
They Work with Passion
No trusted digital marketing agency will have a team that is sloppy in work. They will have a team of passionate and enthusiastic people who are ready to help you and support the needs of your business. The employees in a trusted digital marketing agency give proactive suggestions and work as an integral part of the marketing team. They genuinely love to do marketing and ready to go that extra mile for their clients. You will see that passion and dedication in their work.
These are a few reasons to partner with a well known and trusted digital marketing agency. It will give you complete peace of mind and also improve the way you do business with your customers or clients. So, get in touch with a trusted digital marketing company like P3 Multisolutions today that is honest in dealing with different businesses. They work with passion and have an exemplary team of passionate employees who launch effective and bold campaigns that work like a miracle for their client's business. In short, there is no space for disappointments or disasters. You can expect 100 percent transparency and strict adherence to work ethics.