Social media started as an entertainment tool and has continually emerged as a great marketing tool via which businesses can reach out to the targeted audience easily. The Digital Marketing services are amplified by technological expertise and focus on vision and creativity. While serving the purpose of communicating with each other, it plays a vital role in bridging the gap between marketers and customers. Undoubtedly, You can increase brand awareness using social media marketing and boost your business presence as well as showcase potential for the future development.
Being the most prominent online marketing company, you can  increase brand awareness using social media marketing like never before. Whether you are a novice or an expert, social media will offer you impeccable benefits to fulfill your marketing needs.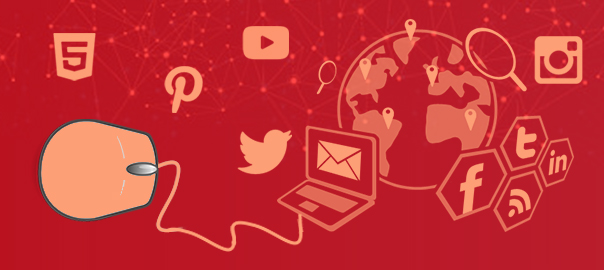 Top 10 benefits of increase brand awareness using social media marketing :
Analyze & adapt: Online media provides information that is precise, timely and real which helps in analyzing marketing trends that audience is following.
Free to create: The web based platforms are completely free while signing up for the very first time. The further costs are involved during online marketing, Search Media Optimization and other business associated investments.
Create brand recognition: Social media has emerged as a trend to increase brand visibility among the potential customers on a large scale.
Large audiences: Using social media marketing platforms like Facebook, Twitter, etc. helps in giving your business exposure to millions of people round the world.
Offer rich customer experience: Today, most of the people drive towards online media to seek for products and services. The customers expect a cost-effective and timely product delivery along with the fastest response times.
Increase website ranking: It is one of the prime benefits of digital marketing which aids in driving maximum traffic towards your website.
Lead to relationship building: Using online media, you can connect with other non-competing businesses, leaders and tastemakers of your space which can help you go an extra mile in your business.
Higher conversion rates: With increased presence, your business gains more opportunities for conversion. Every blog, article or video helps to drive attention of viewers to your website and enhance traffic, thus personify your brand.
Increases brand loyalty: It helps to build a healthy relationship with potential as well as current customers, thus making them trust your business and choose your brand.
Comprehensive SEO & SMO: Search Engine Optimization (SEO) and Search Media Optimization (SMO) help in covering all your web marketing campaigns that include your web advertising, mobile and social media. SEO helps in improving website speed, security and content updates based on keyword research.
Also, it is important for the clients to know that they are being heard and their opinions do matter a lot for a business to boost up. So, leveraging the significance of digital media is an excellent way to get the right people talking about you and your brand. It will help to meet your competitive goals and create a successful digital strategy to reach the right audience.